Limits? What Limits?
Joanna Magik sets a shining example of how anyone can achieve their goals: One punch at a time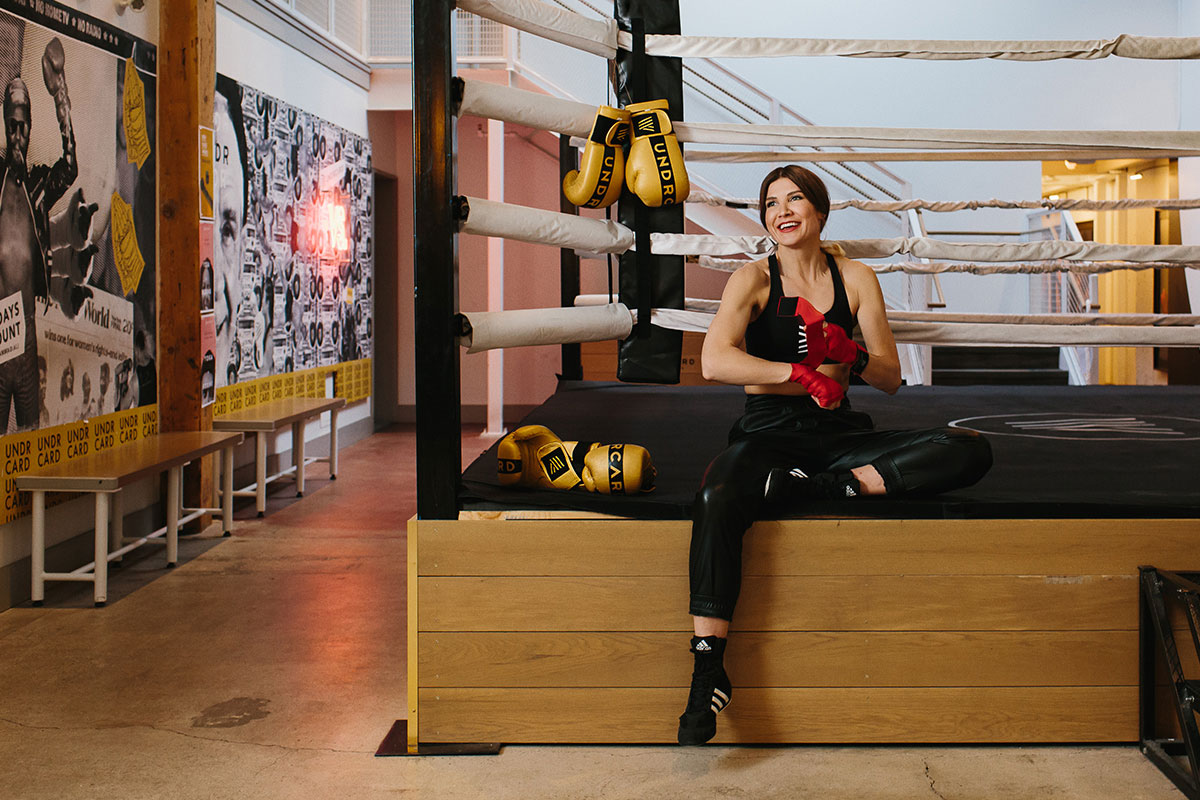 MEET JOANNA
UNDRCARD BOXING STUDIO
Joanna Magik Majcherkiewicz, Co-Founder of UNDRCARD Boxing Studio, shows up for our interview wearing a faux leopard-skin coat and sleek black leggings shes gorgeous, personable and super savvy not exactly what youd expect from a boxing instructor.

But Joanna isnt your typical kind of person. Besides co-founding UNDRCARD, a top boxing studio in The Beltlines South of Downtown neighbourhood, she works as a DJ, and also helped market some of the most globally recognized brands. And (as if you need more to impress you), she did a ten-year stint doing sports announcing for the Olympics and other sports events.

Its no surprise that Joanna is pretty particular about where she lives and works. When she and her partners (Amanda Hehr and Naomi Le Bihan) first opened UNDRCARD in 2016, they wanted a location that reflected the spirit and energy of not only their business, but their clientele.
The area has such a bright-eyes opened, well give that a shot, way of being. Theres no pretention: just people who have a go-get-it attitude.
Here, were at the confluence of lifestyle and corporate Calgary, explains Joanna. The people coming in the doors of UNDRCARD have really interesting lives. We have the oil and gas executives, radio personalities or there might be an artist whos performing at a venue, and staying at a hotel a couple of blocks away. The barriers dont exist here.

This area has such a pulse and energy, she adds. Its got such a brighteyes opened, well give that a shot, way of being. Theres no pretention: just people who have a go-get-it attitude.

Joanna finds it particularly rewarding to have an inclusive, community hub, where people can achieve their fitness goals. I have a life-long passion for movement, she says. I love seeing people unlock that part of themselves, and how that inspires other people around them. Its also just a community space where people can hang out. We even have beers and boxing on Friday nights, so we have a little bit of the vice in us.