Why Amanda Hamilton Thinks Beauty is Overrated
Calgary-based Interior Designer Amanda Hamilton has an unusual approach to her work. Shes not interested in just making things beautiful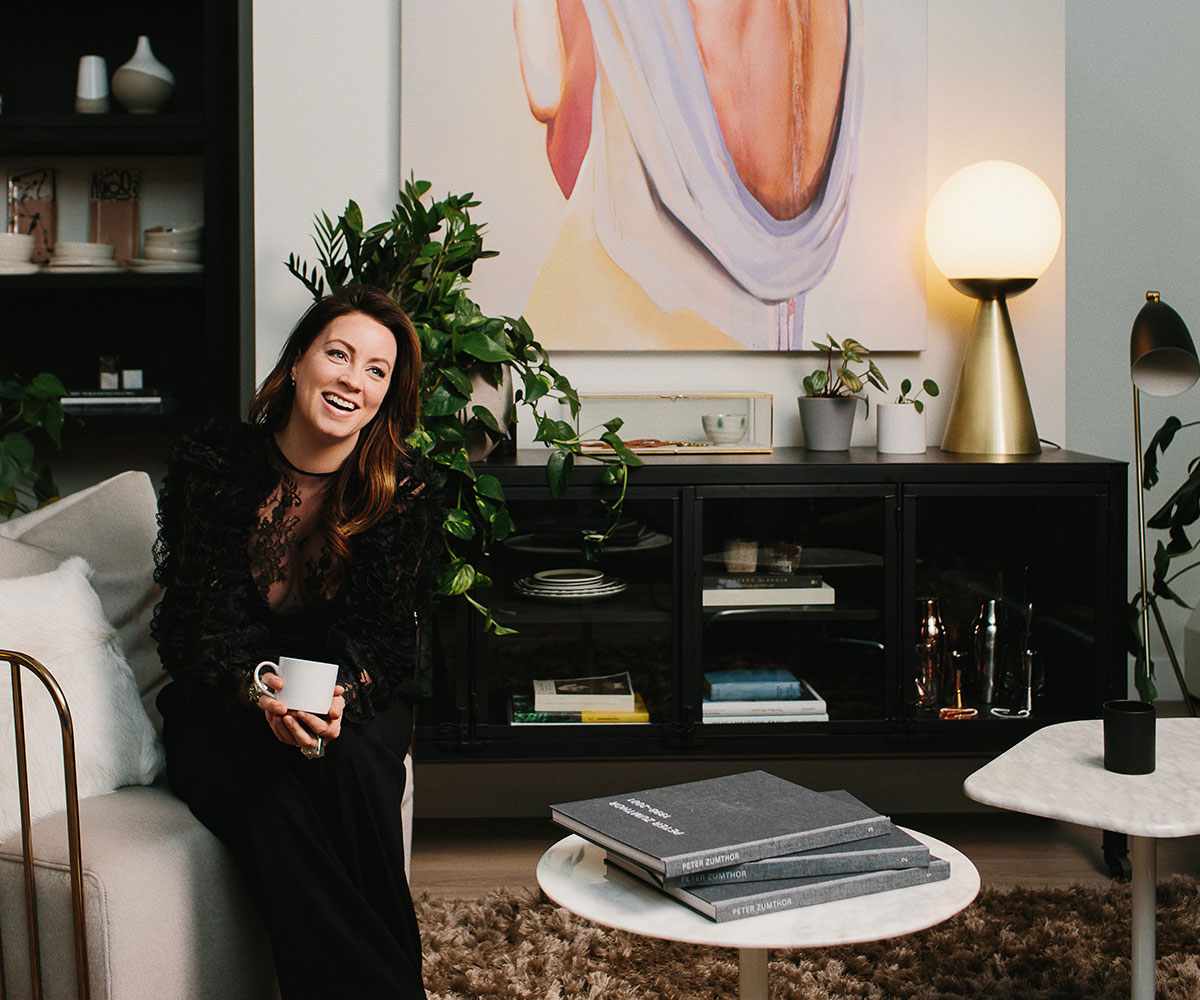 MEET AMANDA
AMANDA HAMILTON INTERIOR DESIGN
As one of the most sought-after interior designers in Western Canada, Amanda says the key is to create intelligent, thoughtful and soulful design, one that goes beyond being pretty. Im less interested in creating beautiful spaces than I am in what makes you you, she explains, speaking from her Beltline-based studio. I really want clients to have a sense of ownership over whats being created, and to make sure it reflects their personality and character.

Too many spaces arent memorable, she adds. Id rather have someone hate my space than not remember it.

Its hard to imagine anyone hating Amandas work. Her diverse and extensive portfolio includes custom residential homes, multi-family developments, restaurants, offices and retail design. Recently her studio expanded eve further, launching a collection of lifestyle accessories which include textiles, one-of-a-kind goods, eclectic statement pieces and bespoke furniture.
People here are hungry, ambitious and creative. They want to create something that has longevity in the community.
For Amanda, her location is key to her work. In the Beltline, theres a great sense of community, but its more dynamic than that, she says. My neighbour might be a restaurateur or a yoga teacher or a professional with three kids. There are also so many different kinds of restaurant options. For instance, you could choose from 25 different culinary experiences in one night.

There are people hustling within the Beltline more than any other neighbourhood in Calgary, she adds. People here are hungry, ambitious and creative. Theyre interested in continuing the legacy of the Beltline. They want to create something that has longevity in the community.

Like interior design, Amanda says a good neighbourhood, also has to be functional. Everything here is on a human scale, with something inviting at ground level, she says. The area has gotten a lot better at addressing the fact that people need basic amenities: corner stores, dry cleaners, a post office. But theres also a diversity to all of that. There are retail and restaurant opportunities that are accessible and affordable, that allow entrepreneurs to be able to make money but also serve their community.

For me, that type of thing is so important, she adds, after a pause. Its what helps inspire all of us in the work we do.